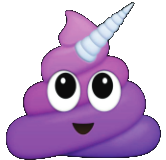 Stupid Shit No One In Hawaii Needs and Terrible Ideas "Hackathon"
Let's build something we will all regret
About
What
A one-day event where participants conceptualize and create projects that have no value whatsoever.
Who is this for?
Anyone and everyone. Whether you're a programmer, hardware hacker, artist, musician, or a space whale. You are Invited!
Why
That's up to you. We take no liability for any ostracization, shame, or regret that you may experience as a result of participating in this event.
Lead Co-Organizers Joe Karlsson and Ray Farias.
Hosted by DevLeague.
Art by Joelle Torneros.
STUPID ENTIRES 2017
Watch the presentations via probably witchcraft
Overall Stupidiest (People's Choice)
1. Naked Nudeles

Naked Nudeles, by View the HOTTEST NOODS you'll find on the interwebz

2. Well, This is frustrating

Chrome extention that changes the font to comic sans and makes all links unusable

3. Bad Alexuh

Alexa has had enough of your shit.
fuuuuuuu-UNPRODUCTIVE ("best slash worst slash best distraction")
Thirty Secs *category winner*

How long can you go before Heroku kills your request? Yell at your computer to find out. By George Lee

App-All-O-Gizer

App-All-O-Gizer, by Joe Karlsson schedules apologies to be sent automatically once a month, once a week, or every day! Never be sorry you weren't sorry again!

Debug Duck Keycap

Debug Duck Keycap, by Jesse Thompson, is a 3D printed keycap to talk to when you are stuck.

Mek Laptop & Smart phone

MekBook Bro Laptop and Smartphone, by Brandon Baris, is several steps ahead of Apple when it comes to stripping down features. Never be left out at coffee shops and hackathons ever again with this cardboard computer!

Lunch Finder

Lunch Finder, by Tyler Nichols and Andrea, uses the most "sophisticated" "geo-targeting-iest" "machine learning-iest" "technology" to return a personal lunch choice crafted just for you.

The Official Hackathon Survey

The Official Hackathon Survey, by Spencer Toyama, Marifel Barbasa and Estefania Morton, is our shitty official survey that has the worst UX and never fucking ends.

Naked Nudeles

Naked Nudeles, by Lisa Zhou, Javen Nakamoto, Sheena Galutira, Bryce Saito, Gina Watanabe, and Nikki Kobayashi allows you to view the HOTTEST NOODS you'll find on the interwebz. Plz send Noodles.

Furry Tribble

Furry Tribble, by Tyler Chong, is just a really shitty website. I mean, just look at this piece of shit. srsly. look at it.

NSFWSFW

NSFWSFW, by Edward Gao, Nick Lee, Nicole Sandry and Jonathon Laylo takes SFW images and adds comments from NSFW sub reddits. Hilarity ensues.

Password Generator

Password Generator, by Jon Borgonia and Malia, gives you a terrible password and saves it in a database so we can see if you were dumb enough to actually use.
THE SELFISH ECONOMY (E-COMMERSH$10x)
It's like Viagra for Chrome ("WORST Chrome Plugin")
Careless Whisper *category winner*

Careless Whisper, by Alex Ancih, texts your loved ones your icognito url & search history

Well, This is frustrating

Well, This is frustrating, by Aukai Terrel, Naoto Yamaguchi, Mark Ota, David Ebinger, Danika Harada and Steven Cable, changes the font of all websites to comic sans and makes all links unusable

Internet Participation

Internet Participation, by Tyler Chong, gives you a shitty award for being on the internet
SOMETHING AUGMENTED SOMETHING SOMETHING REALITY (Augmented/Virtual Reality)
Feeling bad about being at the end of the line? With Cue Up, place virtual people in back of you so it feels like you are further ahead than you actually are!
IoS (INTERNET OF SHIT; Devices and Hardware)
What's In Store?
| | |
| --- | --- |
| Saturday 9am | "Hackathon" Kickoff. Breakfast will be provided! |
| 5pm | Submissions due; never hack again |
| 6pm - 7pm | Final presentations |
Register
Registration is closed, but check back here for info about the 2018 Stupid Hackathon.
Categories
iOS (INTERNET OF SHIT)
THE SELFISH ECONOMY
REAGONOMICS
SUPERFICAL INTERLLIGENCE
QUANTUM SPECULATION
HOME COMPLICATION
"HACKING"
OH LOOK AT THESE FUCKING CHARTS THAT SERVE NO PURPOSE
COWARDLY NEW WORLD
IT'S LIKE ____, BUT FOR HAWAII
POTPURRI
Other Stupid Hackathons
Find stupid hackathons near you.
Wanna run your own? We're not a centralized organization, just a group of friends in Honolulu, Hawaii who stole the idea from New York. You're welcome to steal the idea for your city.
In the spirit of Stupid Hacking, we request that you keep Stupid Hackathons nonprofit and free to attend.
You can borrow Hawaii Stupid Hackathon assets under CC-BY-NC-SA.
$PON$OR$
Hosted and sponsored by:
Thanks Y'all!